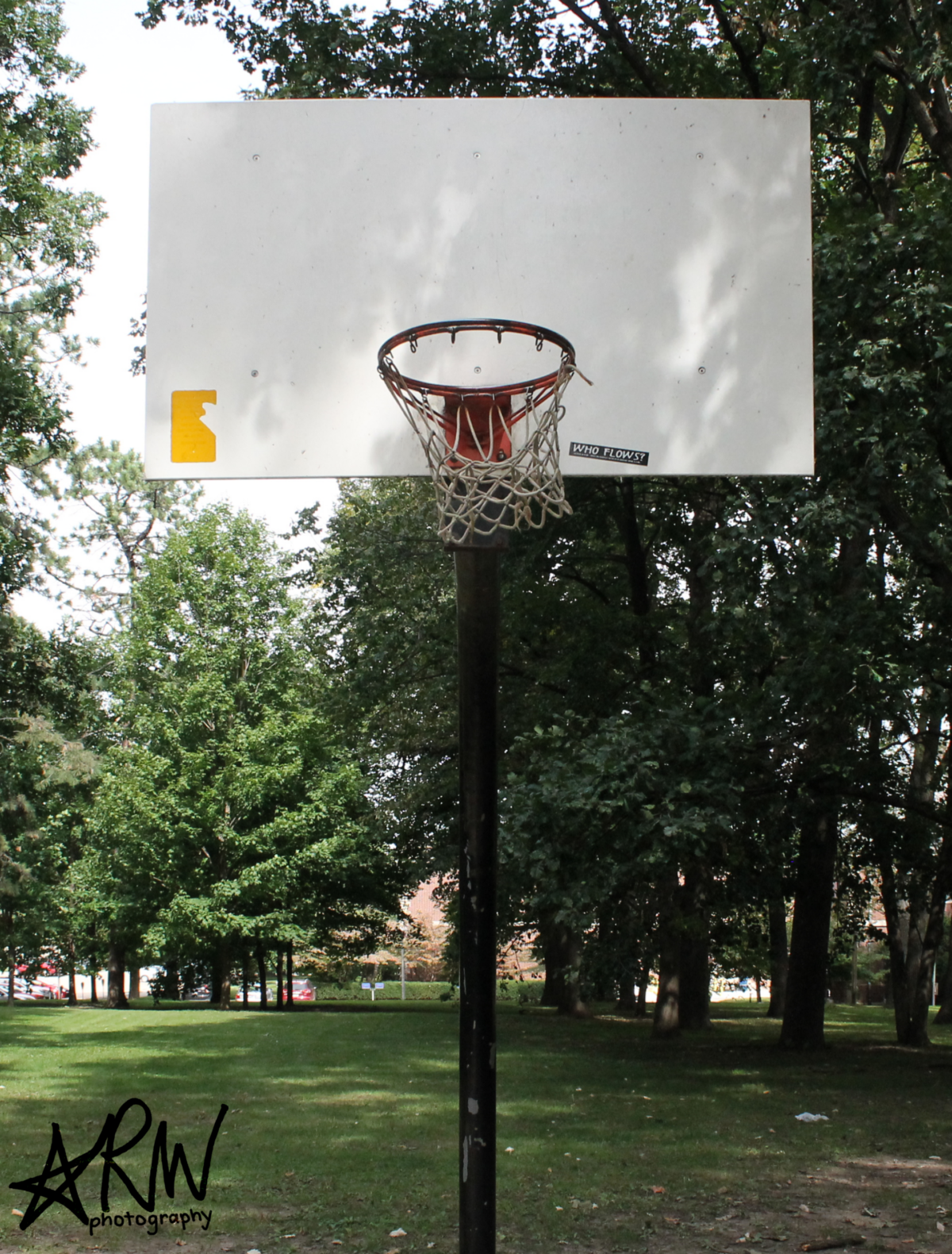 For a long while, I was never able to watch any All-Star events, because my family didn't have any cable channels that weren't Filipino channels until around 2006 or 2007, when I first started middle school. Granted, for a while, I didn't care enough about the NBA yet to really want to watch All-Star events.
Obviously, once I got really into the NBA, I wanted to watch All-Star weekend. I've been able to do that for a couple of years now, which is nice.
I've never really written anything concerning actual All-Star events, so I wanted to do that this year, especially since I haven't written anything about basketball in a while. However, I wasn't up for anything ridiculously formal, like a recap of the All-Star Game or of All-Star Saturday Night, so I decided it'd just be nice to empty out all of my random All-Star Weekend-related thoughts out into this blog post.
Sprint Celebrity All-Star Game
I missed the first few minutes of this game, because I was buying groceries. It was the event I was least excited for anyway, so I actually didn't mind-unlike other instances in which I have to miss basketball.
Speaking of that, I wasn't very aware of who'd even be playing in the contest.I knew Ansel Elgort (So you like basketball again, Augustus Waters?) would be in the game as well as Kevin Hart, but that was about it. I actually didn't even know most of the people in the game.
I was really surprised to see Mo'Ne Davis in the game, just because I had no clue about it, but it was really awesome to see. As a fellow female, especially one that loves basketball and sports in general, it made me proud to see her in the game. In fact, I even (half-jokingly) said, "I want to Mo'Ne Davis when I grow up."
The best part of her involvement in the game, though, was her drive against Kevin Hart, upon which I started laughing hysterically. It also might be worth mentioning that I'm ridiculously tired of Kevin Hart being the the celebrity All-Star game, so seeing him get beat by a 13-year-old girl was great.
The matchup to watch so far .. @Monedavis11 hits @KevinHart4real with the spin move! #SprintCeleb on ESPN http://t.co/Ed3dVgVtJ7

— 2015 NBA All-Star (@NBAAllStar) February 14, 2015
Aside from that, there wasn't much else that stood out about the game for me. I was wondering why Arne Duncan wasn't in the game, though, because he's such a baller. I'm still upset that he wasn't voted as the MVP for last year's contest. I did respect the fact Kevin Hart gave him the award, but, of course, I was upset about the fact he won it again, but whatever. I'm just tired of him participating in it. It's just getting old.
BBVA Compass Rising Stars Challenge
I was very intrigued by the new setup of this event, and it seemed like an appropriate time for it to happen.
Once I heard about it and the rosters were set, I had an inclination that the World would win, so it was nice to see them . I didn't have any real rooting interests aside from wanting the lone Chicago Bull Nikola Mirotic is play well, but that kind of made me root for the World more despite the fact I'm American.
With that being said, it was nice to see the World team get the victory. Honestly, though, I could have really cared less about who came out on top in the end. It was just nice to see all of that young talent, especially because Niko and Mason Plumlee were really the only two players on either team that I watched a relatively large amount.
For some reason, I was somewhat distracted during the second half, so I didn't pay as much attention to the game then. The first half, on the other hand, was great, mostly in part to Niko's perfect performance.
Aside from that, I finally got to really watch Zach LaVine, so I understand the hype surrounding him better now. He's quite an athletic fellow that was very impressive, so it made me excited to see what he could do in the dunk contest. He and Andrew Wiggins should give Minnesota a bright future.
I'm a fan of Plumlee's as well, so it was good to see him play considering I hardly get to see any team that's not the Bulls play.
It was, however, somewhat disappointing to see Wiggins win the MVP of the game, even if I'm a Kansas Jayhawks basketball fan. That was mostly because I wanted Niko to grab that award, though.
I also spent a good amount of the first half continually saying Giannis Antetokounmpo's last name out loud, because, at first, I'd only refer to him as "Greek Freak." I was just in awe of his last name and so very convinced I could never get the hang of even just spelling it. But it turns out I was wrong. I've learned to both spell and say his name, so I just kept repeating it out loud out of pride. Fortunately for my twin sister, that wore off.
The jerseys were cool as well. I initially wasn't sure what was with the design, but I definitely was intrigued by it. Once I realized the design was supposed to resemble city lights, I was even more intrigued by it. The white and gray ones the U.S. team wore were nice, but the black ones the World team wore were so much cooler, and that's probably just because it looks more like it would be in reality.
Ha sido un honor jugar este partido, me he divertido muchísimo! Gracias por vuestro apoyo y por estar siempre ahí. pic.twitter.com/dpEjf0HGty

— Nikola Mirotic (@nikolamirotic44) February 14, 2015
Degree Shooting Stars
Of the Saturday events, this was the one I was least excited for. It's an intriguing event, but I certainly wouldn't say it's exciting. I was, however, excited to see Scottie Pippen. He didn't do so great, though, upon which I wondered if I should have thrown on my Scottie Pippen Bulls hand-me-down jersey from my older brother.
I was impressed by Team Bosh's three-peat, especially when they finished the first round in 30.8 seconds, but Chris Bosh's halfcourt shots looked horrible. I'm glad Dominique Wilkins hit the game-winner, though, just because I imagine it'd be cool to hit that kind of a shot and win the event for his team at that age.
It was surprising to see so many of the paint shots missed too. Just use the backboard. I only shot using the backboard's assistance for a good while after I first learned to shoot a basketball.
Taco Bell Skills Challenge
I enjoyed the new, head-to-head matchup format of the Skills Challenge just because it gives it more of a competitive feel.
As a Bulls fan, I was looking forward to seeing how Jimmy Butler would do in the contest, especially since he's not a point guard, so it sucked that he had to withdraw. However, I am somewhat okay with it since I'd rather he not aggravate his shoulder more by participating in the event.
I didn't really have any expectations for this, but rather I just enjoyed watching it. I liked the addition of the three-pointer just because I like threes. It was surprising to see so many players struggle with the chest pass, though. It slowed down a lot of them. I get that it's not exactly easy to execute in the event, but, from what I remember, players usually get it on their second or third tries.
Patrick Beverley fell behind because of it, but he still managed to make a comeback twice at the end, eventually defeating Jeff Teague. I found that somewhat amusing just because Teague was being kind of cocky about it, only to end up losing a chance at the final round.
Foot Locker Three-Point Contest
It's safe to say this is my favorite part of All-Star weekend every single year, even more than the actual All-Star Game itself. That's just because I really like threes. Thanks to my dad, I grew up with the notion that being able to shoot three-pointers was the most important aspect of basketball, so three naturally became a favorite of mine. I'm sure the fact they're worth more than any other shot helped too, though.
When I first heard about who'd be participating in this contest, I immediately thought it should be one of, if not, the best three-point contests of all-time, and I'm sure I wasn't alone.
I liked most of the participants, but only two of them are actual favorites of mine—that is, if I were to name my favorite NBA players at the top of my head, I'd only mention two of the three-point contestants: Kyle Korver and J.J. Redick. That's not the say I don't like Stephen Curry or Klay Thompson, because I do. I'm also a fan of Marco Belinelli and Kyrie Irving, but I wouldn't say any of them are necessarily my favorites.
Anyway, Kyle was my pick to win the contest for both the fact he's my favorite of them all and has been shooting historically this season. It even influenced my choice of attire for Saturday.
Appropriate attire with the #FootLockerThree Point Contest coming up. Let's go, @KyleKorver! ?? pic.twitter.com/5bo8dNfgEV — Ashley Wijangco (@wijangco12) February 15, 2015
I had high hopes for him, but he only scored 18 in the first round, which wasn't enough for him to advance to the finals, so I was very sad. Fortunately, I'd get to see him again in the All-Star Game, so I wasn't devastated. Of course, J.J. would have been the second guy I rooted for, but he did worse than Kyle and had some of his shots rescinded since he was on the line, so that sucked.
After Kyle was eliminated, I didn't really have any rooting interests. I liked Curry most out of all of the finalists, but it didn't matter enough to me to have a rooting interest. Steph's 27 was absolutely ridiculous, though. It just reminded me of when I'd play NBA Live 2003 on my brother's PlayStation 2, and I'd try to get Kirk Hinrich achieve a perfect 30 in the three-point contest (because of course I would).
I'm still not sure how I feel about there being an entire rack of money balls. I like that the participants get the choice to pick where they want it, but I don't feel completely for or against having the money ball rack. Also, this was probably my favorite tweet regarding Kyle and the three-point contest:
Korver needs to be coming off screens to make more threes haha. Pero okay lang, Kyle is still… pic.twitter.com/SrETYkVc23 — Mico Halili (@micohalili) February 15, 2015
This is pretty adorable too:
Steph Curry went from watching 3-point contests to winning them. Curry made 13 shots in a row during final round. pic.twitter.com/EVMpZvKWvB — SportsCenter (@SportsCenter) February 15, 2015
Sprite Slam Dunk Contest
I've found that I'm not as excited for the dunk contest as I once used to, and this was no different. That's not to say I didn't enjoy this year's contest, though. I've just never been as into the dunk contest as most fans. Maybe it's because I'm a short Asian that can't dunk.
Regardless, I did enjoy the event, but I didn't pick a favorite to win prior to the contest, but I probably would've said Zach LaVine just after seeing him participate in the Rising Stars Challenge.
Mason Plumlee was who I wanted to win, though, just because I'm a fan of his. But I also would've accepted Giannis Antetokounmpo winning, because he's the Greek Freak, and that's awesome. I didn't expect him to be in last after the first round, but I certainly didn't expect Victor Oladipo to make it to the finals.
Maybe it's just because I'm not very familiar with Oladipo's game, but I didn't know what to expect from him. I enjoy ed his entrance, when he came in singing. I was actually impressed by that, especially since he mentioned during the Rising Stars Challenge that he could sing. His dunks were nice as well, though. His first dunk was solid, but it was a 360-dunk and not a 540. I'm not sure why the commentators jumped straight to that conclusion, but Oladipo clearly spun once, and he faces the same way he did as when he took off for the dunk.
[youtube https://www.youtube.com/watch?v=ETfe7MKlOug?rel=0]
Despite the error, I was impressed with Oladipo's dunks, but certainly not as much as I was with Zach LaVine's. But maybe that's just because I came into the dunk contest excited to see what LaVine had to offer, as I mentioned earlier in the Rising Stars part.
I didn't have a favorite dunk of LaVine's—let alone the entire competition—but I loved how LaVine incorporated Space Jam into his first dunk of the competition. The Tune Squad jersey was nice, but it could have been more detailed and closer to the actual one from the movie. That's just me being picky, though. It did, however, make me want to watch Space Jam afterwards, which I just so happen to have on DVD and have brought to school.
If I had to choose a favorite dunk of LaVine's, I'd probably pick his second one, the behind-the-back dunk. The way he executed it just looked so effortless. All of his dunks looked pretty effortless actually, but that one just seemed like it was easiest for him.
[youtube https://www.youtube.com/watch?v=jYbx_PV3318?rel=0]
I also liked how Giannis and Mason had their brothers help them during their second dunks. Giannis's brother, Thanasis, seemed very impressed by a lot of the dunks at the contest, though. I feel like they just kept showing his reactions to dunks. They should have just had a "Thanasis Reaction" cam in the corner or something. I'm sure I wouldn't have been the only one who'd enjoy that.
Mason's jersey for the dunk contest was pretty awesome too. I actually like the sleeved jerseys, but that's not necessarily why I liked it. I just liked how the throwback-style of it. The font is simple, yet sleek, and the stars and stripes on the left side of both the jersey and shorts is a nice touch despite the asymmetry. I don't know if this is the first time that Nets jersey has been worn, but I'm really loving it, so much so that I'd buy it if I saw it (assuming I had the money, which I, of course, wouldn't have).
LET'S SEE THAT AGAIN, @masonplumlee! #NBAAllStarNYC #Nets https://t.co/JnAsQkDeMG — Brooklyn Nets (@BrooklynNets) February 15, 2015
NBA All-Star Game
I actually wasn't sure I'd be able to catch all of this game, because I had a meeting to attend at 7 p.m. But I knew there'd be a good chance I'd, at least, be able to watch most of it, since the meetings are rarely more than half an hour long.   The meeting ended at about 7:30 p.m., when the broadcast of the game would start. I was back in my room by 7:39 p.m., which was perfect timing, as the game was just about to tip-off.
It was nice to know I didn't have to miss the start, because I did want to see the Gasol brothers face one another at tip-off. Speaking of them, I also purchased an awesome Gasol brothers All-Star shirt that was created to benefit the Gasol Foundation. I was hoping I'd get it in time for the All-Star Game, but I was informed that it wouldn't even be shipped by then. That's alright, though.
Seeing Pau win the tip over his brother was nice to see, since I am more of a fan of his and was a fan of his first. There wasn't much of a Gasol match-up, though, and I wanted there to be. They had some moments, but not a lot, in which Marc definitely outplayed Pau.
What a moment for @paugasol & @MarcGasol! #NBAAllStarNYC pic.twitter.com/0j0jB3bUZx — NBA (@NBA) February 16, 2015
LeBron James dunked a lot to start the game, which is always fun. Actually, it's fun for LeBron fans like myself, but not necessarily so much for the LeBron haters. He had an overall nice game, though. It just reminded me of why he's one of my favorite basketball players and why I'm such a big fan of his, though not as much as before.
 It was also exciting to see Jimmy Butler and Kyle Korver participate in their first All-Star Game, as they are two of my favorites. Jimmy had some nice dunks, and he did play defense a bit, which was amusing, but also made me proud. Kyle was Kyle of course, scoring 21 points off of seven 3-pointers in 15:35 minutes of playing time—which was more than all of the other East reserves and East starters not named LeBron. Talk about efficiency.
Don't get me wrong: Al Horford, Paul Millsap, and Jeff Teague definitely deserved to be in the All-Star Game, but Kyle was definitely the most exciting Hawk of them all, and he wasn't even supposed to play in the event. Of course, I'm biased since Kyle is my favorite of them all, but still, the rest of the Hawks didn't too anything spectacular.
Speaking of the Hawks, though, they did all get to play together with LeBron taking the open spot, so that was cool. If that was an actual Hawks lineup, though, I'd be afraid. That'd be pretty deadly.
LeBron was my real MVP choice, and I say that just because I actually voted for Kyle. But I just voted for him to vote for him, Kyle's my favorite out of all of the All-Stars and I wanted to see if he could win—kind of like how I vote for Kirk Hinrich to be an All-Star even though there are plenty of other players who I actually feel should be an All-Star.
The East didn't win, though, so LeBron couldn't win. I'm fine with Russell Westbrook winning, though, because I honestly didn't care. I wasn't very fond of him just chucking up whatever shots, though. I get that it was an All-Star Game, so the purpose is somewhat to show off like that; there were just better ways to do that, though.
That actually brings me to another point: Nate Robinson's game is pretty much the perfect style for an All-Star Game. He's an explosive player who can makes impressive shots, but he also like to attempt absurd shots and can easily get out of control, but I digress.
Both Tim Duncan and Dirk Nowitzki dunked during the game as well, and who didn't love that? Steve Kerr's reaction to Tim's dunk was better than the dunk itself, though, because it's hilarious but somewhat applicable at the same time. (It's around the 2:09 mark of the video, but I'd highly suggest watching the whole thing.)
Sounds from the #NBAAllStarNYC Game https://t.co/f4ds2UkUif

— NBA TV (@NBATV) February 16, 2015
I really just enjoyed the fact this year's All-Star Game was an actual contest and didn't just end in a dunk contest like a lot of them typically do. Blowouts have the potential to be fun, but, in an All-Star Game, I'd prefer a close game with an unpredictable outcome. I can actually deal with that, unlike I would be with a close Bulls game that counts for something.