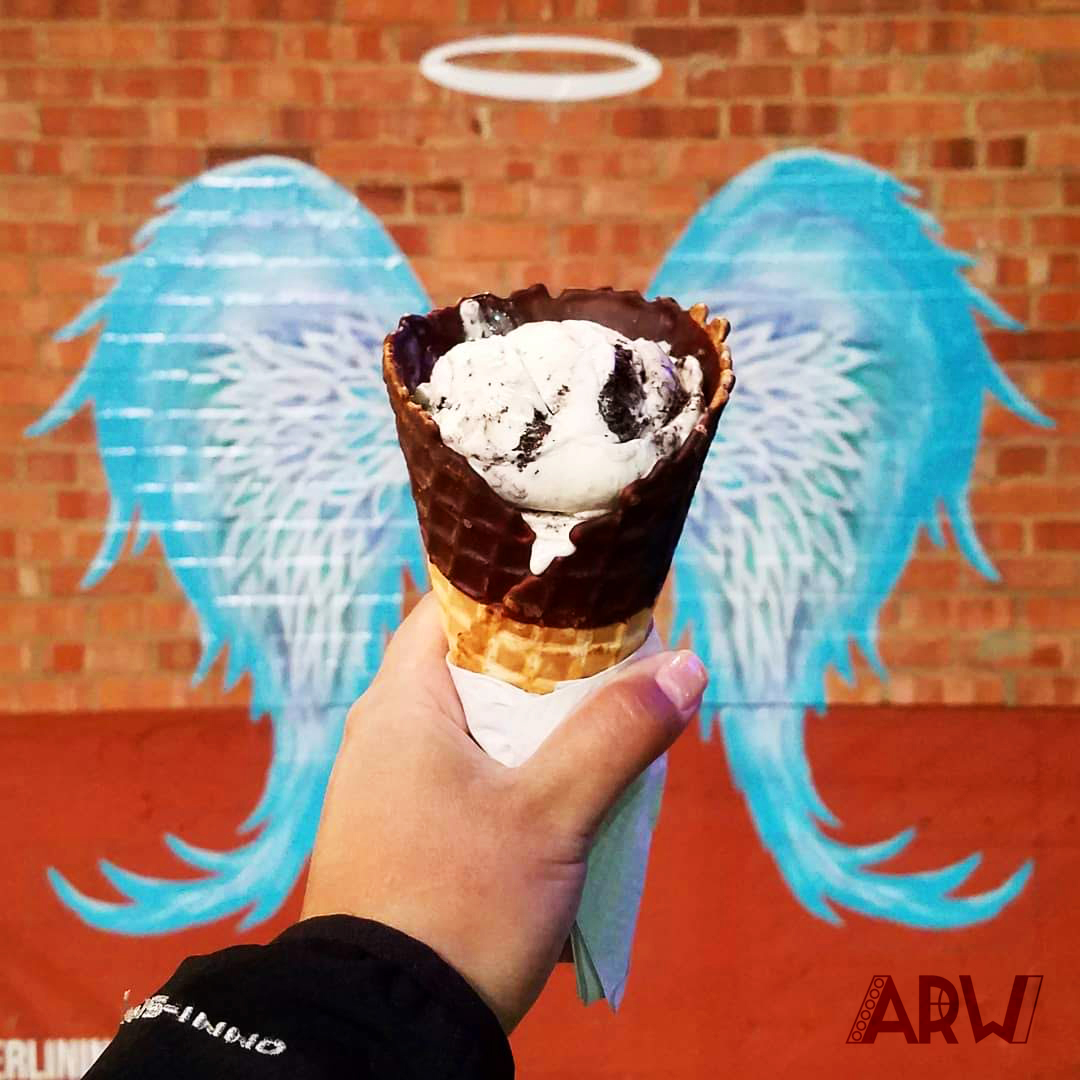 I love desserts, so I always get excited for meaningless food holidays like National Ice Cream Day. I understand dessert can be seen as a "special" treat, especially when things like birthday and wedding cakes exist. But dessert is an everyday thing for me, so these fun holidays help make dessert more of a special celebration for me than usual.
In addition to―of course―indulging in some ice cream, I'm celebrating the National Ice Cream Day by going over some of my ice cream favorites. From certain flavors, treats, and places, I have been fortunate to enjoy a lot of good ice cream.
Coolhaus sammies
My go-to for a cookie ice cream sandwich, Coolhaus never disappoints. Coolhaus makes premium ice cream, and the cookies are a great complement. The ratio of ice cream to cookies is good, too. I have never had one of their ice cream sandwiches and felt I need more or less ice cream compared to the cookies holding it together.
When it comes to ice cream sandwiches, one of the most frustrating things is when the sandwich cannot hold its own. No one wants their ice cream sandwich to fall apart in their hands, and I've never had this problem when it comes to Coolhaus.
Personally, I am a big fan of the classic vanilla ice cream sandwiched between two chocolate chip cookies, so my go-to Coolhaus ice cream sandwich is its vanilla ice cream sammie, featuring Tahitian vanilla bean ice cream. But there are also a bunch of other fun flavor combinations: double chocolate cookies with cookies and cream ice cream, snickerdoodle cookies with salted caramel ice cream, and more! If you just want ice cream and not a sandwich, Coolhaus also sells pints of their fun flavors.
For those in the Chicagoland area, I like to get my Coolhaus sammies at Jewel, but I have also seen them at Whole Foods. There is brick and mortar shop in Culver City, California, and trucks in Los Angeles, Dallas, and New York City.
One of my favorite things about Coolhaus is that it's a women-owned company with one of the women being a fellow Filipina, so, while a bit pricy, I am always happy to go out to buy one a Coolhaus ice cream sandwich.
Ghirardelli's Cookie Bits Sundae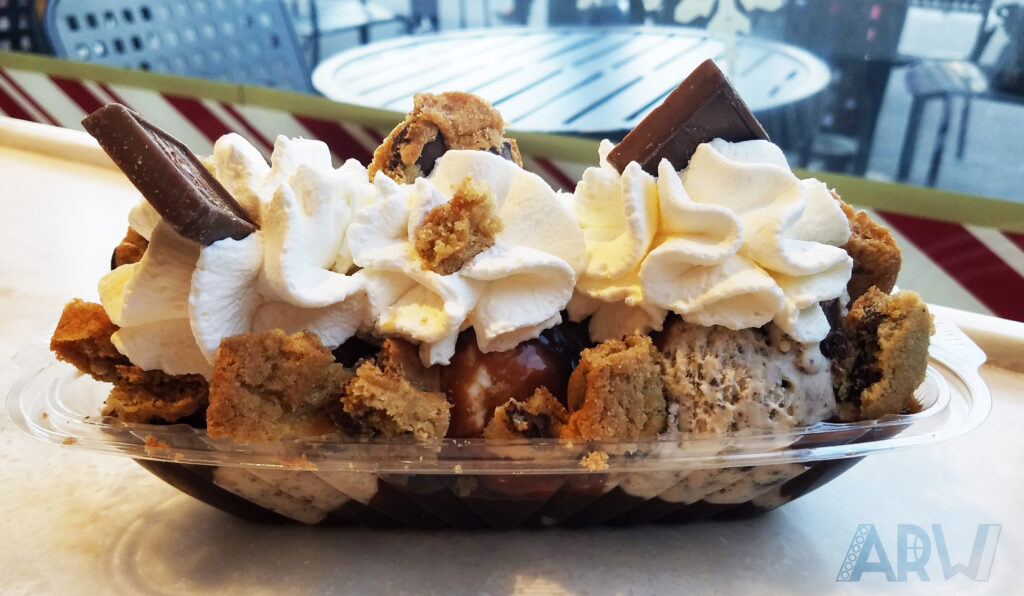 Ghirardelli is best known for its decadent chocolates, but my favorite Ghirardelli treat is actually its Cookie Bits Sundae.
This ice cream treat has scoops of vanilla and cookies and cream ice cream topped with hot fudge, Ghirardelli's milk chocolate caramel minis, Ghirardelli chocolate chip cookie crumbles, and whipped cream. And, because it's Ghirardelli, you know everything tastes great. As a chocolate and cookie lover, it has nearly everything I would want a sundae to have.
I first tried this sundae at the Ghirardelli Soda Fountain and Chocolate Shop at Walt Disney World's Disney Springs in Florida, but I most recently had it at the San Francisco location, where the company originated. It did not disappoint either time.
Hudsonville's Cookie Overload
A newer discovery, Hudsonville's "Cookie Overload" is the flavor I always wanted but didn't know existed. The flavor is a vanilla ice cream base with chocolate cookie crumble ribbons and cookie dough pieces. Essentially, it's cookies and cream meets cookie dough―two ice cream flavors I love.
The ice cream is good quality, and I like that there are ribbons of chocolate cookie crumble instead of the normal cookie chunks and crumbs. While it limits the textural contrast between mix-ins and ice cream, it makes for a smoother taste while still maintaining the chocolaty flavor.
Hudsonville is an ice cream company based in a Michigan city of the same name, but I discovered the brand and flavor while browsing the ice cream aisle at Jewel.
Jeni's Splendid Ice Cream
If you want decadent ice cream in unique, sophisticated flavors, then Jeni's Splendid Ice Cream is for you. From Boston Cream Pie to Blackout Chocolate Cake to Brambleberry Crisp, the Columbus, Ohio-based company has flavors you've never even thought to be turned into ice cream. The ice cream is pricey but so worth it.
To be honest, I have only gone to a Jeni's shop once. I had heard plenty about it before, especially because my brother has gone to the Chicago location. He once told me that it smells like cream there, and that is not an understatement. I have visited the shop at Oakbrook Center in Oakbrook Terrace, Illinois, and the lingering cream smell hit me instantly.
Jeni's "Cookies in Cream" flavor is my favorite flavor of theirs. It's a updated take on the classic "cookies and cream" flavor, including white chocolate pieces. While the addition may not seem like much, it's a game changer. The chocolate flecks are a nice― albeit minimal―contrast to the ice cream and soft cookie pieces.
That flavor, however, is only available in pints at grocery stores. I like to get my Jeni's pints at Mariano's, because that's the only grocery store I know of that carries the "Cookies in Cream" flavor, but Target and Whole Foods have other flavors.
The Gooey Butter Cake is another favorite that is available in the scoop shops.
Mickey cookies and cream ice cream sandwich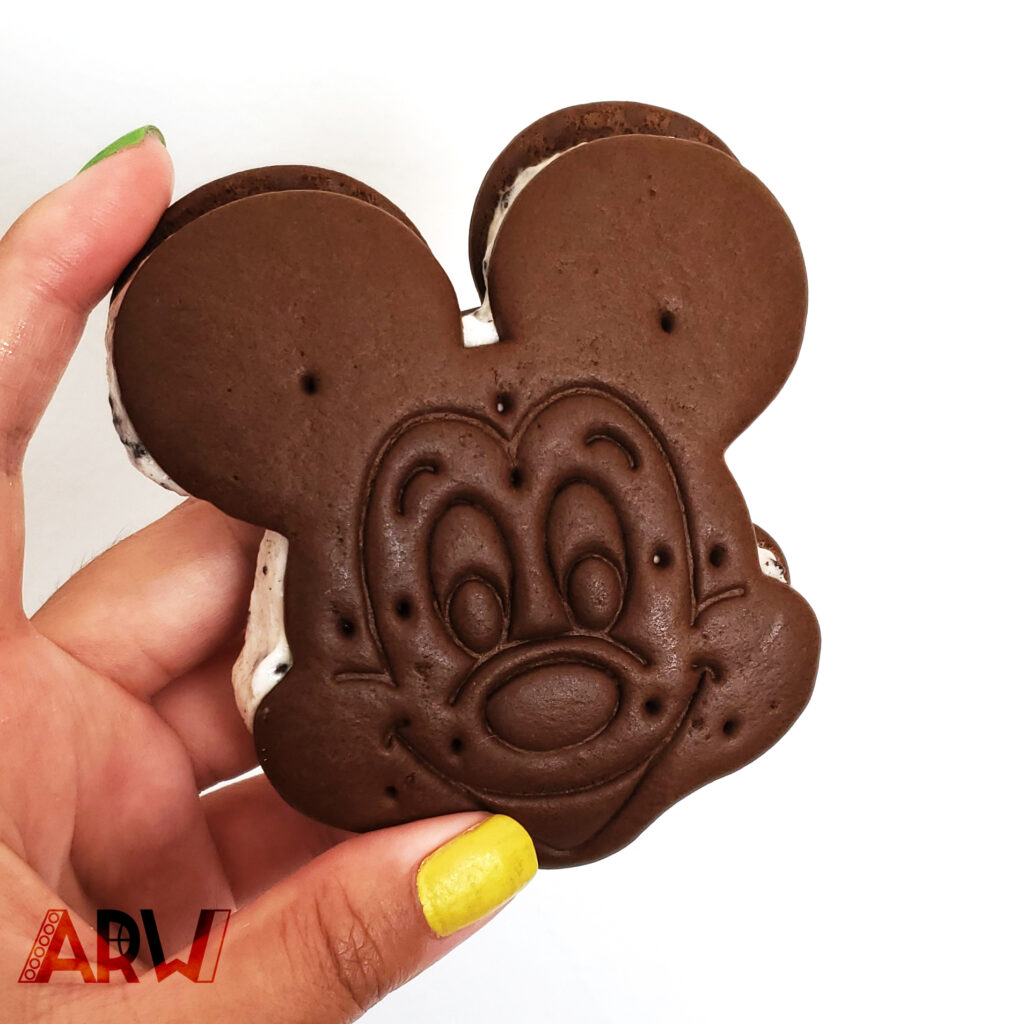 The traditional ice cream sandwich is always a refreshing treat for the summer. Albeit simple, you can't go wrong with a slab of vanilla sandwiched between soft chocolate cookie wafers. But all food is more fun when it's Mickey Mouse-shaped, and that includes ice cream sandwiches.
The mere shape of the treat creates an experience and thrill you otherwise wouldn't get from a boring rectangular-shaped ice cream sandwich. There's nothing particularly special about its taste. It's what you'd expect, but the cookies and cream ice cream elevates it a bit.
The great thing about this ice cream treat is that you can now have one without actually being at a Disney Park! You can get a box of six sandwiches at Walmart or Target. I've never had the one from the parks, but I imagine the ones in stores are smaller than the ones sold at Disney.
Milk & Cream Cereal Bar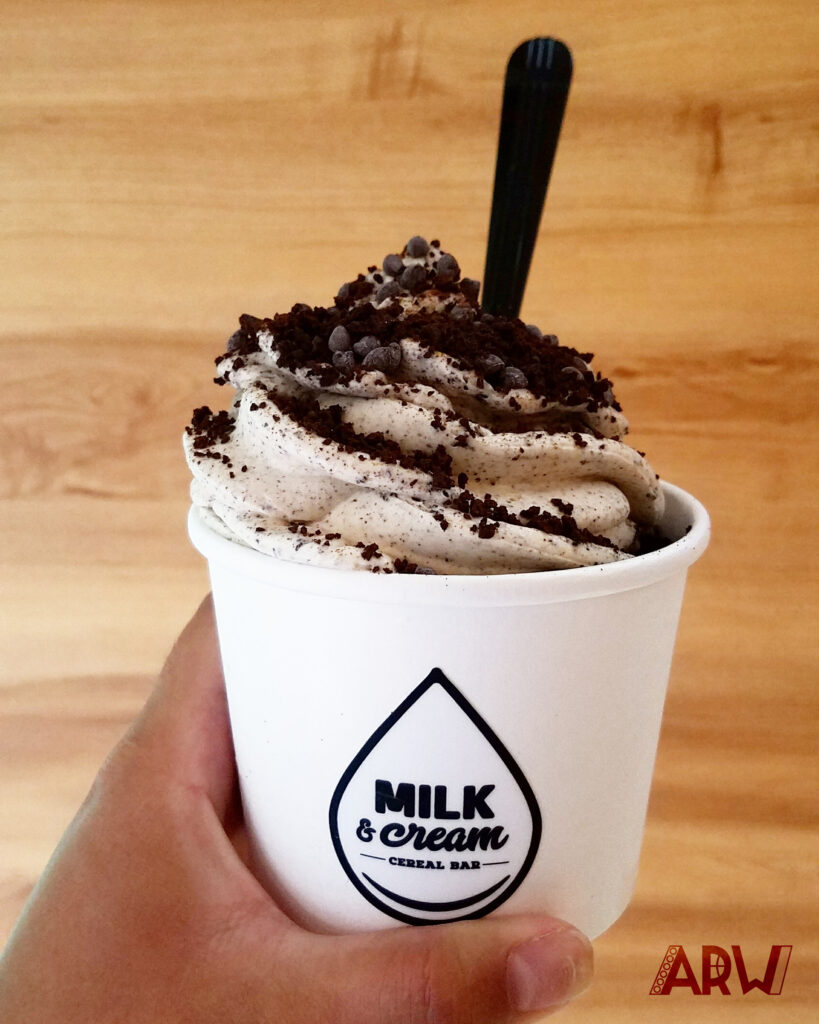 I've never been that big of a cereal fan. I like it, but there are many foods I'd prefer to have for breakfast. In fact, nowadays, I eat cereal more as a snack than as my first meal of the day. But I'd be a much bigger fan of cereal if I could have cereal blended into soft serve ice cream more often, which is the concept behind Milk & Cream Cereal Bar.
Located in Lower Manhattan, Milk & Cream Cereal Bar offers soft serve ice cream blended with fun cereals of all types: Cap'n Crunch, Cookie Crisp, Froot Loops, Reese's Puffs, Oreo O's, and more. In addition to cereal being blended with the ice cream, you can also add toppings like sprinkles, almonds, and strawberries.
When I went there in summer 2017 while I lived in New York, I opted for one of its specials, Cookie Crisp Carnival: vanilla ice cream blended with Cookie Crisp cereal, Oreos, and cookie dough. (If you couldn't tell, I'm a big fan of Oreos and cookies.)
Oberweis
I don't have much to say about Oberweis to be honest. But if you're from the Chicagoland area, then you know you can always rely on this classic for some quality ice cream.
I have been eating Oberweis ice cream for most of my life, and it never disappoints. The dairy and ice cream shop is great for classic flavors like chocolate, vanilla, strawberry, butter pecan, cookies and cream, and more. Sometimes, there are seasonal specials, too.
Oberweis is my family's go-to for ice cream quarts, and there's a good chance we have a quart of its vanilla ice cream in our freezer at all times of the year.
Smallcakes's "Cookie Monster" ice cream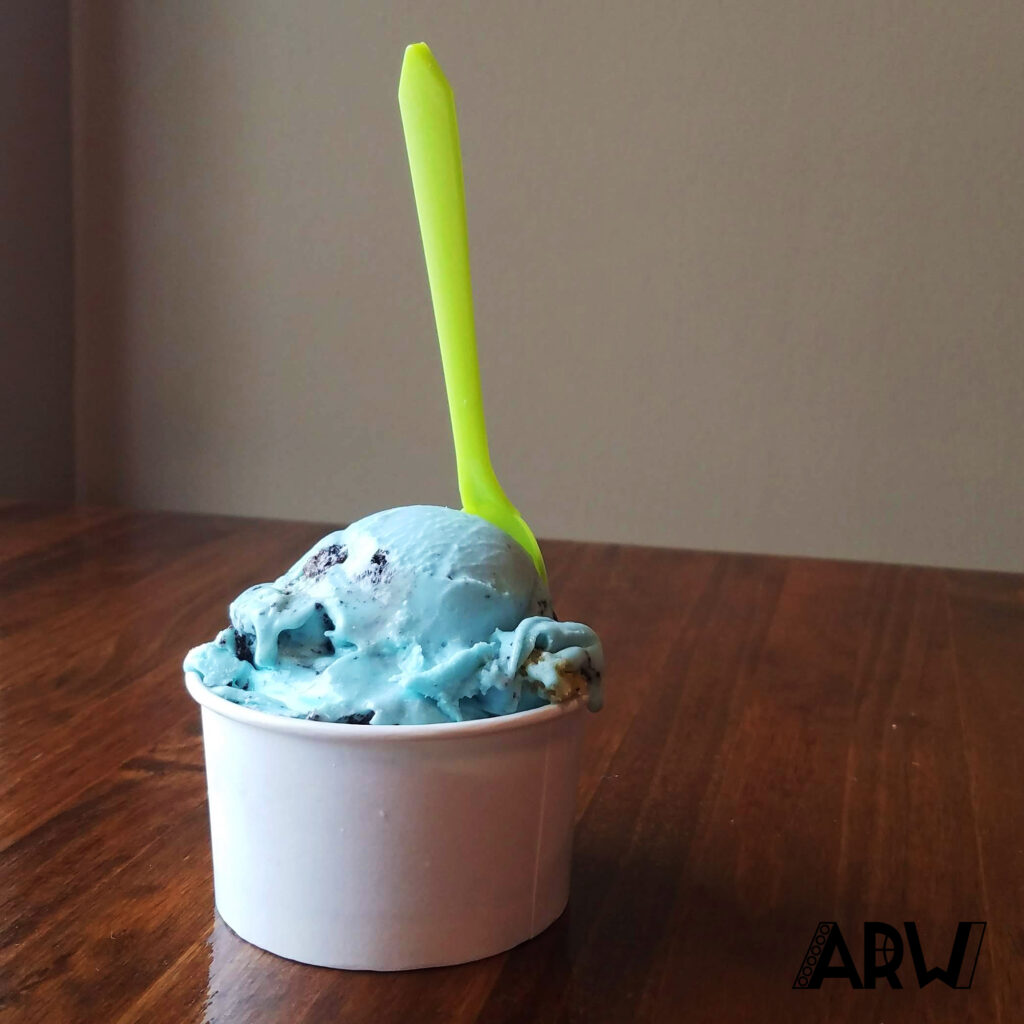 Smallcakes is my favorite place to go to if I am in the mood for a cupcake, but I am probably most tempted to go there whenever there's some fresh "Cookie Monster" ice cream in its freezer.
Just like the lovable, relatable Cookie Monster himself, Smallcakes's "Cookie Monster" ice cream is tinted blue. The vanilla ice cream base is mixed with Oreo cookie crumbs and pieces of Chips Ahoy! chocolate chip cookies. It's rich and creamy and the perfect flavor for fellow cookie lovers.
I first heard about Smallcakes from Food Network's Cupcake Wars. Years later, I learned the franchise had locations near me in the Chicago suburbs, but there are locations in 28 states across the U.S.
Soft Swerve's ube ice cream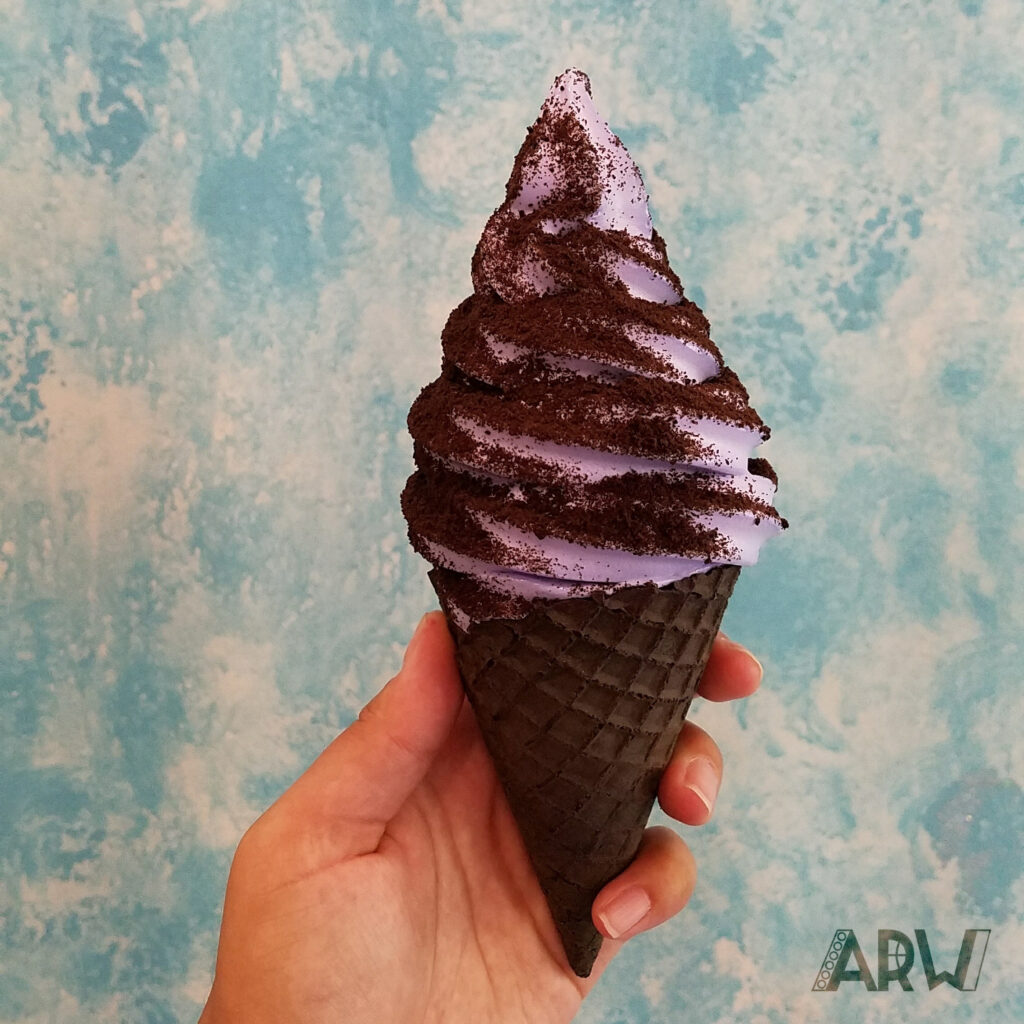 When I lived in New York during summer 2017, the thing I did most besides spend too much money is eat a lot of ice cream. Every place I had ice cream did not disappoint, but Soft Swerve was easily my favorite. That's all thanks to its ube soft serve.
The purple yam-flavored ice cream was such a delight for me as a Filipina, because ube is my favorite Filipino flavor. So when I found out there was a place in New York that made ube soft serve ice cream, I put it at the top of my list of ice cream places to try.
Ube, as a flavor, is naturally subtle, but I had never enjoy ube as much as I did when I had Soft Swerve, which specializes in Asian-inspired ice cream flavors. The ice cream was smooth and creamy, and the ube flavor made me very happy. Whenever I reminisce about New York, the ube soft serve is among the things I miss most.
Snowdays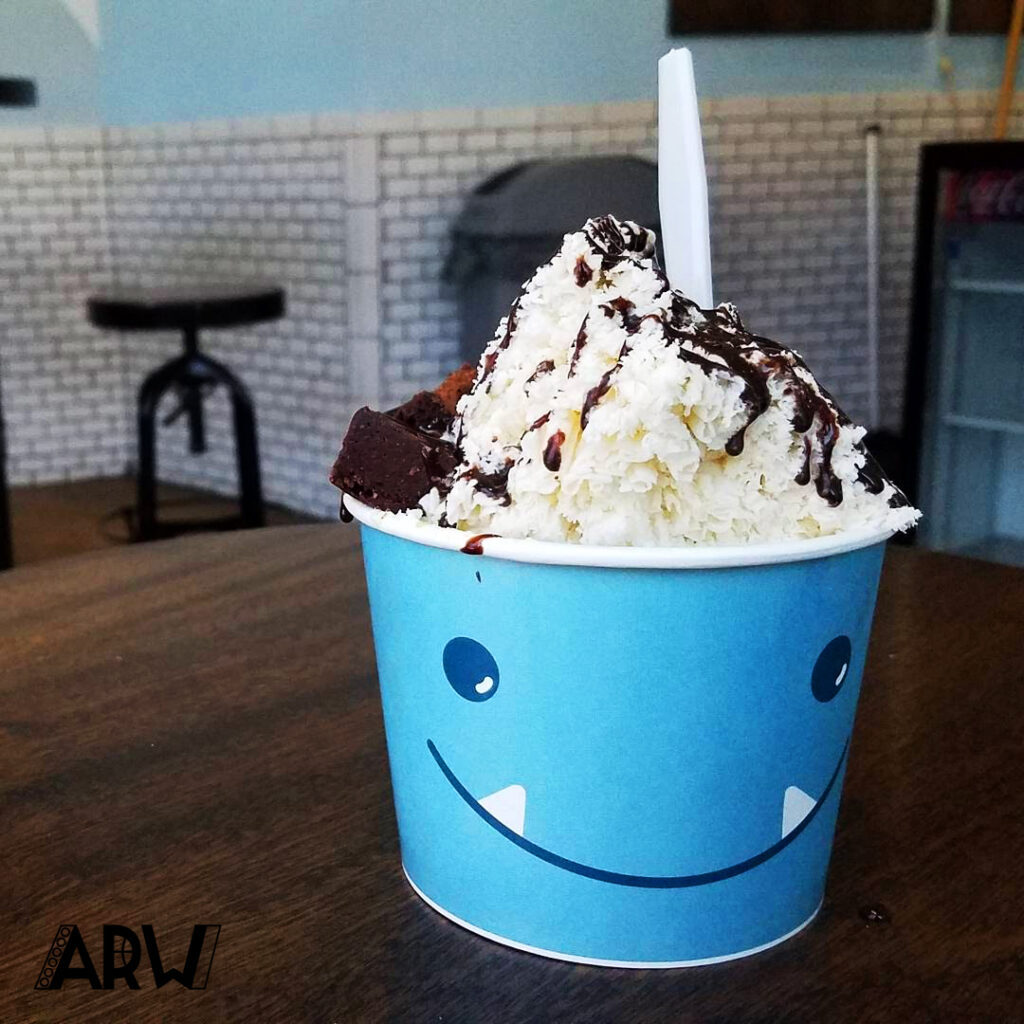 Shaved ice has become a more popular dessert in the U.S. in the past few years. While I found the concept intriguing, I never felt compelled enough to try it, because its base is, well, water. But then I heard about Snowdays, a place that offers shaved ice cream.
I tried the cheesecake ice cream and topped it with brownie pieces and chocolate sauce to recreate a brownie cheesecake but as shaved ice cream. Looking at it, you can clearly see its texture looks rigid with layers upon layers of ice cream. It's a cool sight, and the ice cream was light but still creamy and flavorful.
Part of what makes ice cream so great is how fun it can be, and Snowdays surely delivers on that front.
Snow Factory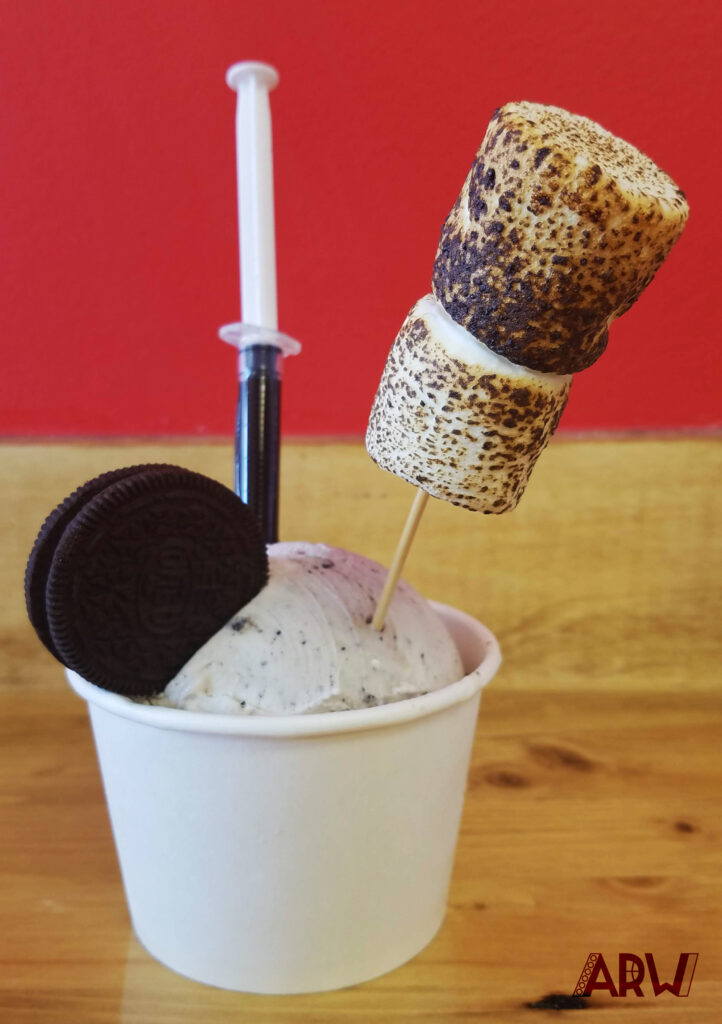 This one is short and simple. The ice cream from Snow Factory is easily the smoothest, creamiest ice creams I have ever had, and this is because it's made with liquid nitrogen instead of traditional churning. That alone makes Snow Factory's nitro ice cream among my favorites. But with the fun addition of a chocolate syringe, eating ice cream becomes an experience.
Stuffed Ice Cream's Cruff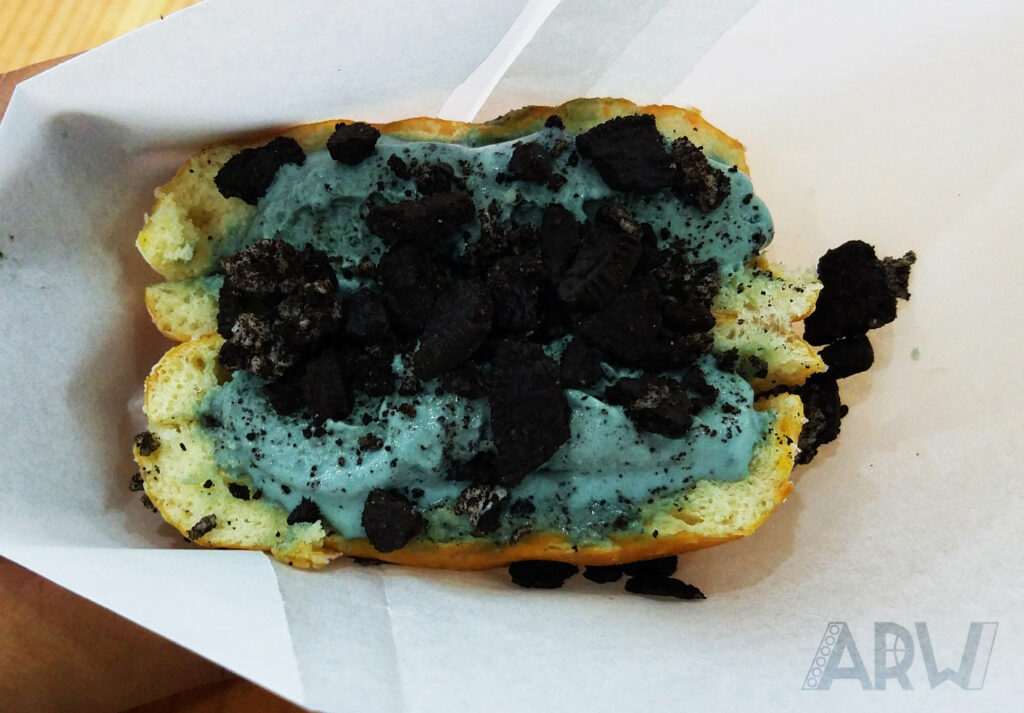 I love dessert, but I love dessert even more when dessert includes multiple treats. At Stuffed Ice Cream in Manhattan's Ukrainian Village, that what you can get when you order its famous cruffs.
Cruffs are just the shop's name for its doughnut ice cream sandwiches. You get ice cream sandwiched between a glazed doughnut, and it makes for such a satisfying treat for anyone with a sweet tooth. The doughnut is also warmed up, providing a nice warm contrast to the cold, creamy ice cream. I can't think of a better way to enjoy a traditional glazed yeast doughnut.