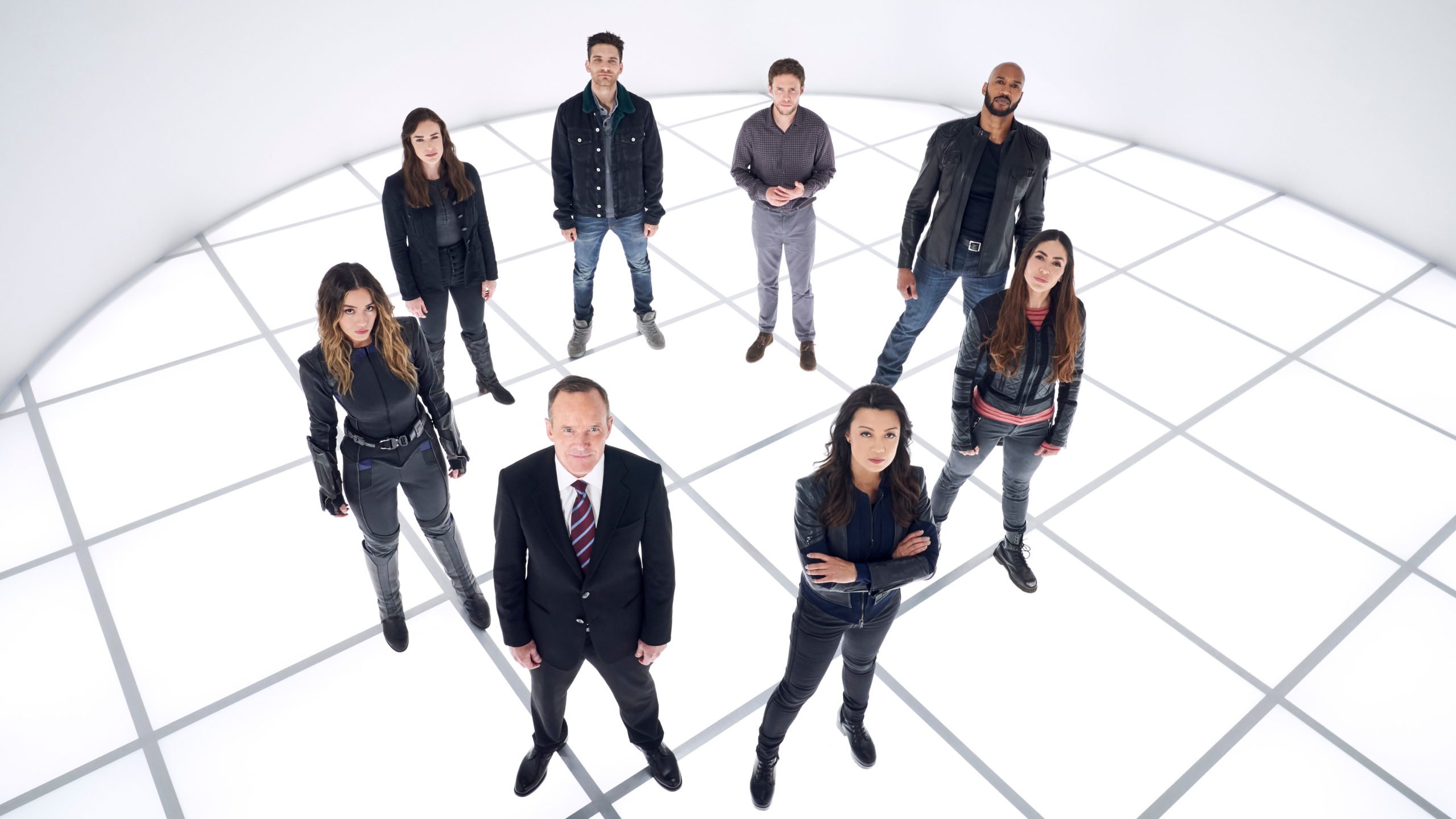 Surely like many other people during this ongoing pandemic, I have spent a lot of time watching and rewatching movies and television shows. I couldn't even guess how many times I've watched the Captain America and Avengers movies during this pandemic, especially now that Disney+ has made it so easy for me to just watch them one after the other. I haven't simply resorted to watching all of Marvel's Infinity Saga movies on a loop, though.
In April—though it feels like much longer—I finally got around to checking out Agent Carter. I wanted to start Agents of S.H.I.E.L.D. right after but didn't until mid-June when I got Netflix for the month. Now AoS is pretty much the only thing I've been watching since, because I am now obsessed with the show.
But, as of one week ago, AoS is over, having aired its two-hour long series finale Wednesday, August 12 after seven seasons.
I am, of course, sad about its end. I don't watch many television series, but AoS became a quick favorite. So I am, yet again, without a favorite running TV show.
Part of me, however, is glad that the series was a part of my life for less than two months, because it doesn't feel like am entire chapter of my life has concluded. AoS's ending doesn't feel like a big of a loss to me as it does for those who were fans from the get-go.
But I'd be lying if I said this show didn't mean a lot to me.
In under two months, AoS has brought so much comfort during such a difficult, uncertain time—especially the last season.
I mentioned before that I couldn't guess how many times I've watched the Captain America and Avengers movies during this pandemic. But I REALLY can't how many times I've rewatched season 7—particularly 7×09, "As I Have Always Been"—because I had been watching it on a loop in between NBA games.
Now that the series is officially over (cue the tears again) and I have had time to rewatch the finale (numerous times) and reflect on its end, I wanted to share thoughts I have had regarding The Final Mission.
Time travel made for a really fun, refreshing change of scenery.
One of the things I noticed while binging the first six seasons of AoS was that the consistent setting made me want some change of pace more often. But it's something I hadn't actually realized till I got to the seventh season.
Watching the team in new settings—both time and place—was so fun. The team got to place dress up and experience an unknown past, making an already adventurous show feel even more like—for lack of a better word—an adventure.
In 1931, they discovered the secret S.H.I.E.L.D. hideout, and Phil Coulson got to fanboy over Franklin Roosevelt. We saw the team encounter a young, innocent Malick when they met Wilfred. In 1955, Jemma Simmons got to impersonate the legendary Agent Peggy Carter, and Coulson got to fanboy again—this time over Agent Daniel Sousa. The film noir episode, 7×04 titled "Out of the Past" added an extra element of storytelling and nostalgia.
Nathaniel Malick was definitely evil but not a strong antagonist.
When Malick abducted Daisy and Sousa, I wasn't entirely sure whether to expect him to make a reappearance. In 7×06, Malick successfully transferred Daisy's powers to himself, but he didn't know how to handle them. As such, he quaked the barn roof down onto himself. Whether he survives, though, was unclear.
Then, he seen at Afterlife at the end of 7×08, trying to corrupt Kora. From that point, I figured he'd be set up as a primary villain, but I knew he wouldn't be a very strong one. At first, that bothered me. However, looking back at the season as a whole, I can see that perhaps that was by design.
Obviously, the Chronicoms were the main, legitimate threat for the season. But Malick was a middle man the Chronicoms needed to further their own selfish plan. He was the epitome of hubris but didn't have strong motivation. He really served as a key antagonist for only Daisy—and perhaps arguably Sousa, whom he also abducted —but provided an essential connection to her sister, Kora.
So, as much as it hurts to admit, Malick is who we need to thank for Kora staying alive and being able to even have a relationship with Daisy.
Deke Shaw had great growth as a character while still staying true to himself.
Deke sacrificed himself in season five to help save Coulson and the rest of the S.H.I.E.L.D. team, so it's not like he recently developed a selfless nature when he decided to stay behind in the alternate timeline of season seven. But there are several other instances in which he proved to have matured and become more than just the goofy, sometimes childish character from the future.
Deke always looked out for Jemma and supported her through her difficulties of being away from Fitz and not knowing where he was. When Jemma was pondering whether Fitz was even still alive, Deke reassured his Nana that Bobo was alive and well. They'd all be reunited soon enough.
When Deke and Mack were accidentally left behind in 1982 and found themselves alone for over a year, Deke never gave up on Mack, whom had just lost his parents. He gave Mack some space but always made sure Mack knew he was there for him. Deke constantly checked in on him, bringing him groceries and making an effort to get him out of the house.
But, of course, Deke was still Deke. He stole songs to become the star of a rock band and allowed the Lighthouse to become a casual hangout for the band that doubled as a S.H.I.E.L.D. base. While he may not have always done the right thing, it's what made Deke who he is. But he always did what was right when it truly mattered.
Simmons should've recognized and known who Sousa was.
I'm still confused as to how Simmons could possibly not have recognized and known who Sousa was when they first saw each other at Area 51.
Simmons knows her S.H.I.E.L.D. history and is a big fan of Peggy Carter. In 7×04, Sousa, Peggy's former partner, was revealed to be a S.H.I.E.L.D. legend. In the history books, he was mentioned to have died, being killed by the Russians, after delivering a key piece of technology to S.H.I.E.L.D. founder Howard Stark. So how could she not have known who he was when Coulson did?! It's not a big deal but still perplexes me.
Daniel Sousa was a tremendous addition to the team.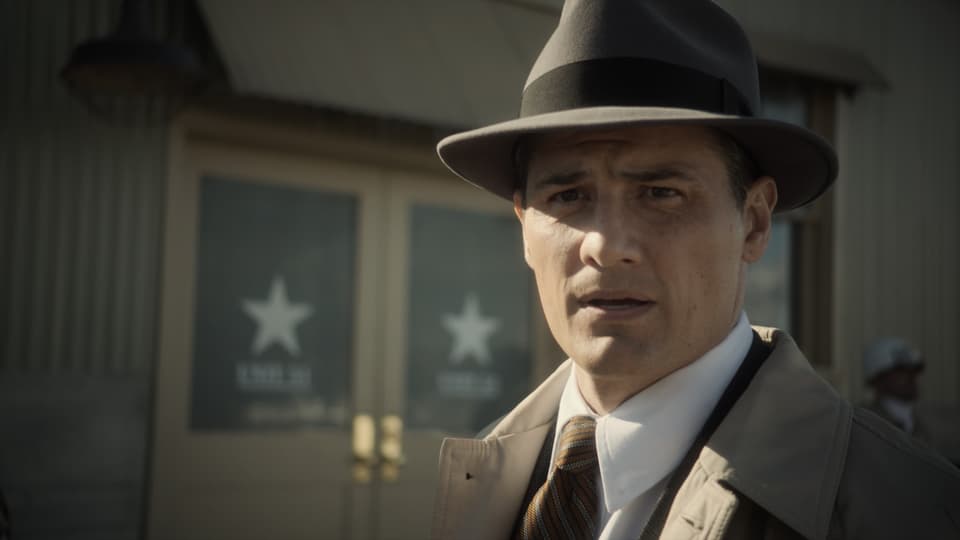 I watched Agent Carter for the first time toward the start of the pandemic, and I instantly loved Sousa. But I love him so much more now thanks to AoS, where he stayed true to the character we knew from Agent Carter while allowing for some growth.
The team already has an out-of-time character in Deke, but he's from the future and has adjusted to present day. Sousa being a man out of time from the past provided such a nice contrast to a team filled with agents who are accustomed to chaos and craziness from both the present and future.
His fascination with Daisy's phone and its photo-taking capabilities was a great moment. His anachronistic idioms ("trout in the milk," "egg in your beer") were always a hit, and his random questions ("Do I look like a neanderthal to you?," "Are those space lasers?) added some unconventional comic relief.
While primarily acting as a love interest, Sousa was still utilized in a resourceful, effective way beyond that to ensure he served a legitimate purpose on the team. During episode 7×09, "As I Have Always Been," Sousa used his critical thinking and investigative skills to help Daisy figure out the scanner was rigged to kill whomever used it during that loop. He sacrificed himself to test the theory and helped Daisy and Coulson come to the conclusion the murders were to stop the memory inhibitor from being removed.
Sousa also reminded us all why he was West Coast Chief of the Strategic Scientific Reserve when he suggested to Mack that the Chronicoms be used as explosives. He noted how, at Area 51, just one Chronicom was intended to launch Helius, so surely six Chronicoms could do some damage.
I'll say more about him and Daisy later, but Sousa and Mack were such a great duo. I loved how natural it was for them to work together.
Dousy is a ridiculous concept, but they work so well.
I don't think I've ever shipped a couple as much as I ship Daisy and Sousa. They are such opposites but complement each other so well and have great chemistry. I love that they can be themselves with each other, and they genuinely like each other's true selves.
Sousa loves that Daisy is a strong, powerful woman. He worries how her nature puts her in danger but would never stop her and want her to be anything else. Sousa just wants to make sure Daisy has the support and backup she deserves.
Meanwhile, Daisy welcomes having such a loyal, caring guy around to help her. At first, she is fazed by his innate loyalty, because she is so used to independence and solitude. But Daisy doesn't push him away. She also thinks Sousa is such a dork and square, but that's a big reason why she likes him so much.
It's just a shame we only got 10 episodes of them. (Marvel, please give us Agents of S.W.O.R.D. with Daisy and Sousa leading a team!)
Episode 7×09, "As I Have Always Been," was the best episode of the season.
I absolutely love the time loop episode—which was the directorial debut of Elizabeth Henstridge, the actress who portrays Jemma Simmons. She did such a tremendous job directing the episode. It's amazing that it was her first time directing, because the episode was so well done.
Plus, Simmons was in the episode a good amount. Henstridge was so good in her scenes, too—most notably the scene where she gets her memories back—so she did double duty!
I loved how the scenes were shot and framed, and you could tell how much thought was put into the decisions.
The writing, done by Drew Z. Greenberg, in this episode was tremendous, too. From Coulson's agitated tone as he re-explains the time loop to Daisy to Mack's "Do we need to be sad about (Deke's death)?" the drama of the time loop is perfectly offset by touches of fitting humor throughout the episode. Enoch's death scene was well written, heartfelt, and perfectly captured the positive impact the S.H.I.E.L.D. team has had on him.
Daisy and Sousa's talk and kiss scenes were also everything I could ask for and more as a Dousy shipper. I still find myself rewatching those scenes three weeks later.
I also loved seeing Daisy and Coulson work together to solve the time loop. They have such a great dynamic, and it really shined with each interaction. The series started with them developing a bond, so it was nice to see their father-daughter dynamic be a primary point of the episode.
The finale left such a great message about the power of empathy.
Empathy has never been deemed as a more important quality than it has been recently. So to see that the team took advantage of May's empathic powers and used them to ultimately save Earth and humanity was so fitting. It really proved just how much power empathy has and that it is always an alternative to violence and conflict.
No one deserved that happy ending more than FitzSimmons.
From the moment I first saw FitzSimmons, I knew what their story would be. Fitz was obviously going to be the guy who was pining over his best friend, Simmons, but they would eventually end up together. It would just take some time.
Did I think it would take that long for FitzSimmons to get together? No. Did I think they'd face so much hardship that often prevented them from being together? Definitely not.
There's a reason Fitz had said that he and Simmons were cursed. The fact Simmons was transported to an alien planet shortly after she and Fitz were finally agreed to go on a date would be reason enough for me to think they're cursed, too. But that was just the start of it.
So for them to have had anything but the happy ending they got would have really just been cruel. After all, they helped save the planet. They deserve to be happy! They deserve to have a normal, boring, domestic life raising Alya instead of worrying about the world and what craziness might keep them apart.
I really wanted one last group scene at the Lighthouse.
The thing I wanted most from the finale that we didn't get was one last group scene after they've saved the Earth and stopped the Chronicom attack/takeover.
At the start of 7×13, Fitz mentioned that it would be the last time all of the team is ever in a room together. Given the fact Deke stayed behind, that makes sense. But it also means we would have been able to have that one final group moment before cutting to the one-year jump.
The team coming together and celebrating their hard work one last time would've provided a nice contrast to the inevitably different and slightly awkward Framework group reunion a year later. We could have seen just how much things have changed with the group's dynamic instead of just seeing that they are all well and, of course, still love one another dearly.
I also just really wanted to get some reactions regarding Dousy from the team, because Mack was really the only one whose reaction we got.
Was Coulson ecstatic that Daisy, the closest thing he ever got to having a daughter, was getting involved with a S.H.I.E.L.D. legend? Had May already suspected Daisy and Sousa's feelings? Did Yo-Yo ever give Mack his $20? Was Simmons like, "It's about time!"? Did Fitz see in the time stream that Sousa would stay on the team and fall for Daisy?
I also really wanted to see the team meet Alya. Did anyone suspect there was a baby FitzSimmons? Did they all fight over who'd be the favorite aunt/uncle? How did Alya respond to interacting with people who aren't her parents?
Given there's only so much time you have for TV, I understand why we didn't get such a scene. There was already so much to pack into two hours, but it would've been nice.
The final season did a good job of paying homage to the entire series.
From Koenig to General Rick Stoner to the Malicks to Afterlife to the 084s, there were so many ways that the final season tied back to past points of the series, which I loved.
Whenever you are trying to end something as grand as a seven-season television series, it's always nice to have everything come full circle. Traveling to the past presented numerous opportunities to call back to previous characters and elements, and AoS did a good job of utilizing those.
Skye was an 084, so it was cool to have a collection of 084s being a key piece to the plot. Seeing a Koenig in 1931 was fun, because there are seemingly an endless amount of them. Encountering Wilfred Malick before he joined Hydra was intriguing and even more so once his sons joined the picture.
Seeing that Yo-Yo was working with Piper and LMD Davis was also very heartwarming, and I loved how that brief moment was enough to show Piper and Davis still had that love-hate friendship fans have come to love.
The finale was a bit underwhelming but in the best way.
I fully expected a main character to die or for the team to be tragically, forcibly split apart. I fully expected a heartbreaking moment that was so painful I couldn't help but cry. It's just the nature of these kinds of show aand movies.
That never happened—though I will say I screamed at my TV when Sousa, understandably, said he would stay behind in the alternate timeline. That's not to say Deke being left behind wasn't sad, because it was sad. But it was bittersweet while still extremely hopeful.
Yes, Deke left the team and had to say goodbye to his friends and the grandparents he never thought he'd get to know. But he was content with his decision to stay behind, especially because he had become a "rock god" in that timeline anyway. He knew Sousa made Daisy happy, and he didn't want to take away her chance at happiness with him.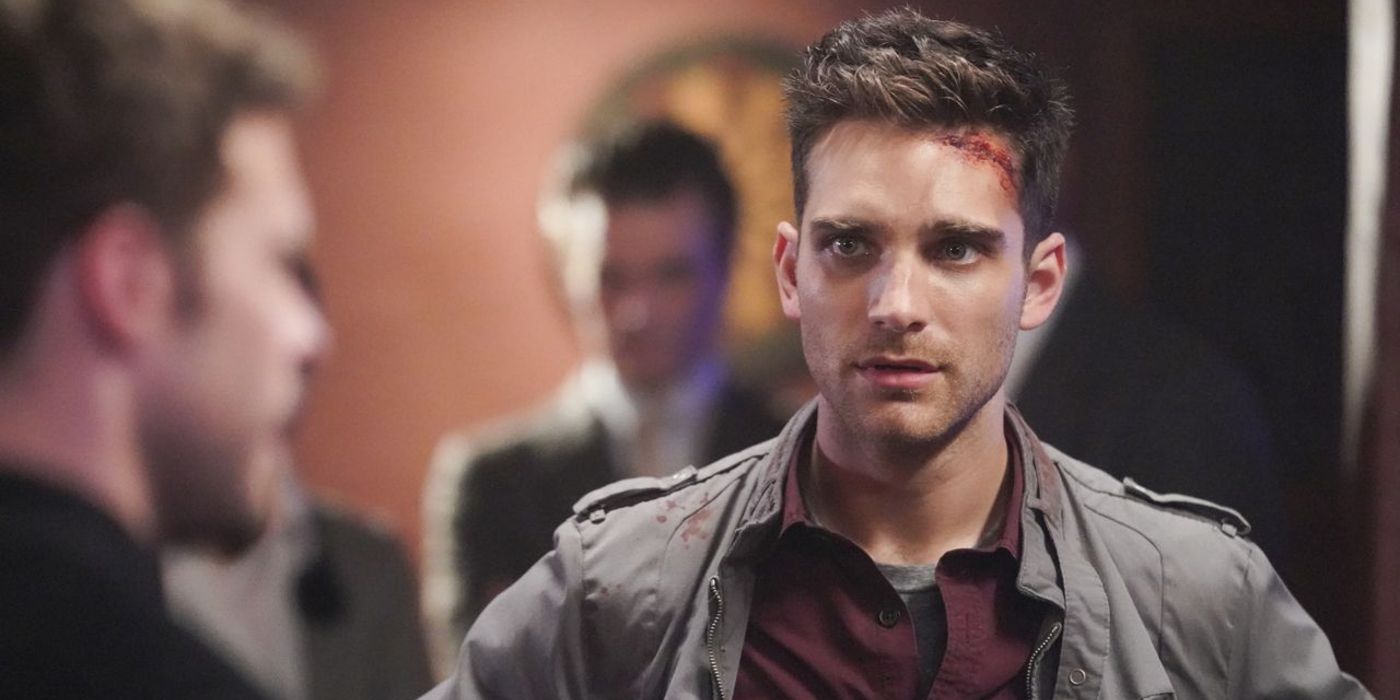 While being left behind wasn't ideal, Deke knew he had so much going for him there. He would be losing a lot but had the greatest potential to gain more there than anyone else on the team. Not to mention Deke is the new director of S.H.I.E.L.D. there!
People are so used to characters dying in situations like this, but none of the team members die. Daisy died briefly, but Kora saved her, and I figured there was no way she was actually going to stay dead. In the end, the team has all gone their separate ways, but they're all happy and thriving. Life is just different now.
That lack of heartbreak and sorrow made the finale underwhelming for me. But, given the outcome, I'm okay with that.