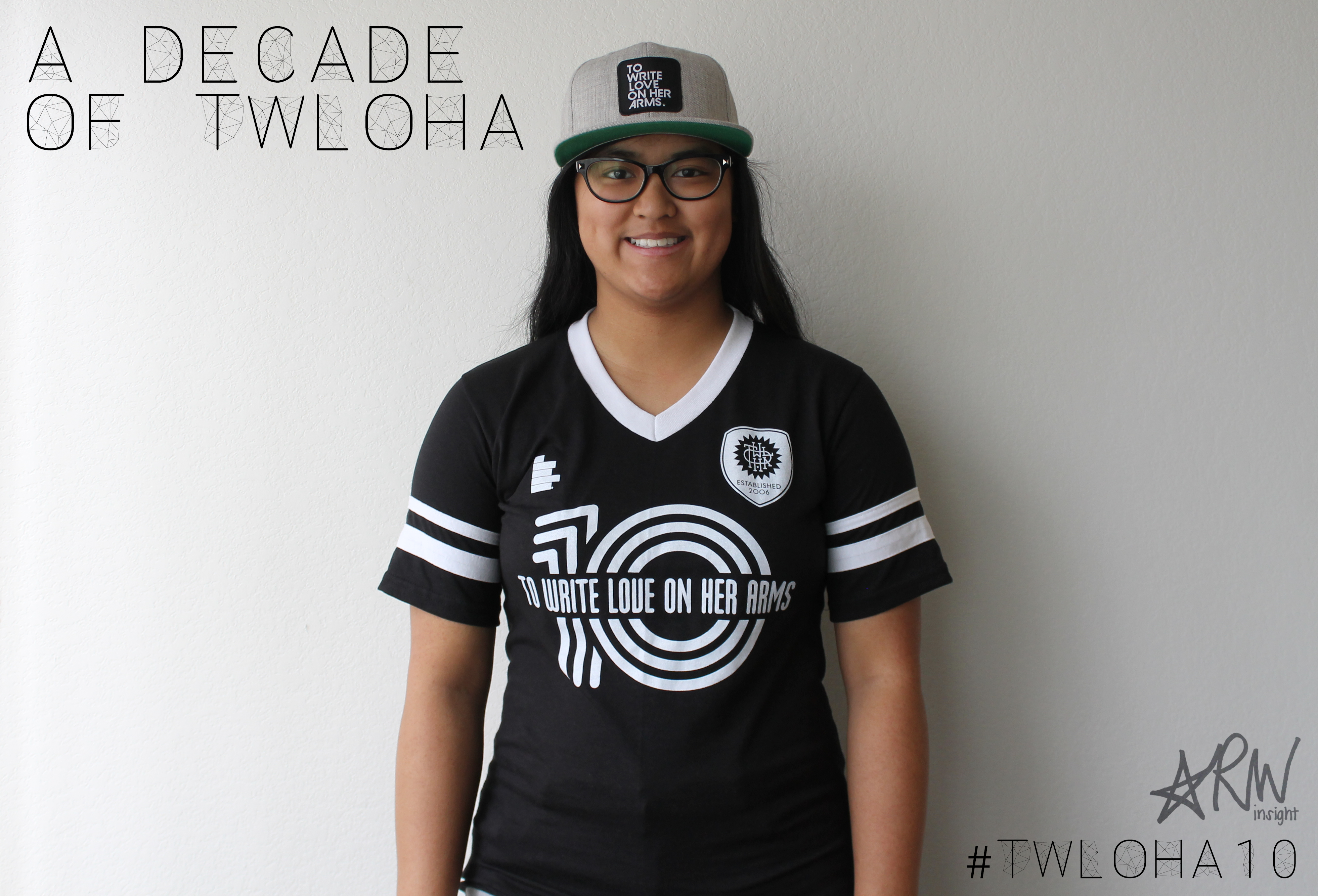 Wednesday, March 30 marks the 10th anniversary of To Write Love on Her Arms. While I haven't been completely invested in TWLOHA since its start, I have known about the organization for most of its 10 years of existence. In recent years, I've become very, very supportive of TWLOHA and its message, contributing to the excitement I felt when I first heard about #TWLOHA10.
[youtube https://www.youtube.com/watch?v=vB5MnYtD-K8]
My wallet, however, wasn't as excited to learn about the #TWLOHA10 collection. I restrained myself from buying more than one item from the collection, though, and settled for the "City Shirt" because I don't have a shirt like it already.
When I received my shirt in the mail, I found four #TWLOHA10 response cards accompanying my shirt. (Print out the cards, and fill them out!) The cards were meant to be filled out to helped celebrate TWLOHA's 10th birthday. As I thought about what to include on the card, I realized I wanted to write several sentences, an entire paragraph, maybe even a few. I didn't want to do that, and I didn't want to post four different photos of each card on Instagram with a short story. I didn't want to just have black words on the card either.
I also wanted to be creative, so that's what I did. Or at least, that's what I tried to do. Read more "A Decade of TWLOHA"