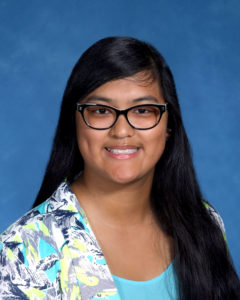 Ashley Wijangco is a 21-year-old basketball enthusiast who really loves to write—thus her aspiration of becoming working in the field of sports media. She recently graduated from the University of Illinois at Urbana-Champaign with a Bachelor of Science in news-editorial journalism, a public relations minor, and a SportMedia certificate.
Outside of the classroom, Ashley acted as co-editor-in-chief for the Illio Yearbook for the 2016-17 school year and the social media chair for To Write Love on Her Arms' UIUC UChapter and remains a director on the Chicago Journalists Association's associate board. She is also the editor and owner of The Bulls Charge but will not be active with this role until further notice.
Most recently, Ashley was a communications intern for the National Basketball Players Association during the summer of 2017.
She was born in Chicago, raised in the suburbs, and grew up a Chicago Bulls fan. Her interest in sports is not limited to basketball, though. Ashley loves sports in general, but basketball has had her heart the longest. That being said, she played sports for a couple of years during her youth but stopped playing sports competitively early in high school.
Ashley's interest in sports remained—grew even—after her playing days, as she found herself intently watching every single Bulls game that she could. Soon enough, she started live tweeting the games as a hobby, finding that fans really enjoyed it. Eventually, it got her, her first gig, a sports writer/social media reporter, and she has been pursuing a career in sports media ever since.
Favorites and Firsts
Favorite Sport: Basketball
Favorite Sports Team: Chicago Bulls
Favorite Athlete: Kirk Hinrich
Favorite Books: If You Feel Too Much by Jamie Tworkowski, Pacific Rims by Rafe Bartholomew
First Sport: Soccer
First Basketball Jersey: A hand-me-down Champion-branded Scottie Pippen Bulls jersey
First Job: Staff writer and social media reporter for Pippen Ain't Easy
First Article: "Kyle Korver: More Than Just a 'Basket Maker'"
---
"I am a writer perhaps because I am not a talker." ― Gwendolyn Brooks