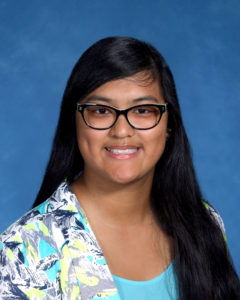 Ashley Wijangco is a 28-year-old writer, journalist, and creative content professional who specializes in sports and pop culture writing, journalism, blogging, and copywriting. She is based in the Chicagoland area and graduated from the University of Illinois at Urbana-Champaign in May 2017 with a Bachelor of Science in journalism, a public relations minor, and a SportMedia certificate.
During her senior year at Illinois, she was co-editor-in-chief of Illio, the university's official yearbook. It went on to be named a top-10 yearbook by the Associated Collegiate Press in the "300+ Pages Yearbook" category. Following graduation, Ashley was a communications intern for the National Basketball Players Association, assisting with various tasks from social media posting to website content creation. She currently does copywriting and content for an agency in addition to freelancing on the side.
Ashley's favorite things about writing are communicating ideas, sharing stories, and connecting with others. But writing is just one area she excels in. She loves to be creative and is also experienced in other areas of media and content creation: photography, design, and social media. She enjoys how writing, photography, and design intersect to portray a cohesive story. That connection is the very reason why she loved being on a yearbook staff in high school and college.
Whether it is writing an article that reaches fellow sports fans or creating content for a company that assists others, her goal is to one day have a career in which she can utilize her creativity, communications skills, and media versatility to help, inspire, and connect with others.
Ashley was born in Chicago, raised in the suburbs, and grew up a Chicago Bulls fan. Ashley loves sports in general, but basketball has had her heart the longest. That said, she played sports for a couple of years during her youth, mainly basketball and volleyball, but stopped playing sports competitively early in high school.
Ashley's interest in sports remained—grew even—after her playing days, as she found herself intently watching every single Bulls game that she could. Soon enough, she started live tweeting the games as a hobby, finding that fans really enjoyed it. Eventually, it got her, her first gig, a sports writer/social media reporter, and she has been involved with sports media ever since. If it weren't for her love of basketball, she'd never discovered her love of writing, so she's grateful for the sport in many ways.
Aside from basketball, she also enjoys writing about her two other favorite primary interests: Marvel and musicals.
When Ashley isn't writing about or watching basketball, she likes to watch Broadway musicals and listen to Broadway cast recordings, binge Marvel movies and television shows, bake desserts, read books, and practice hand lettering.
Ashley is open to professional offers and freelance opportunities. To inquire about hiring Ashley for her services, please email her via the form provided on the "Contact" page.
Favorites and Firsts
Favorite Sport: Basketball
Favorite Sports Team: Chicago Bulls
Favorite Athlete: Kirk Hinrich
Favorite Musicals: Bandstand, West Side Story, Newsies
Favorite Books: If You Feel Too Much by Jamie Tworkowski, Pacific Rims by Rafe Bartholomew, Patron Saints of Nothing by Randy Ribay
Favorite Movies: Captain America: The First Avenger, The Avengers, Gifted
Favorite TV Shows: Agents of S.H.I.E.L.D., Agent Carter
Favorite Superheroes: Captain America, Quake, Shang-Chi
First Sport: Soccer
First Basketball Jersey: A hand-me-down Champion-brand Scottie Pippen Bulls jersey
First Broadway Musical: The Phantom of the Opera
First Broadway Musical on Broadway: Miss Saigon
First Writing Gig: Staff writer and social media reporter for Pippen Ain't Easy
First Article: "Kyle Korver: More Than Just a 'Basket Maker'"
---
"I am a writer perhaps because I am not a talker." ― Gwendolyn Brooks